View Camera Management information for one camera
The last few thumbnails are shown, as well as status report information

View thumbnails from one camera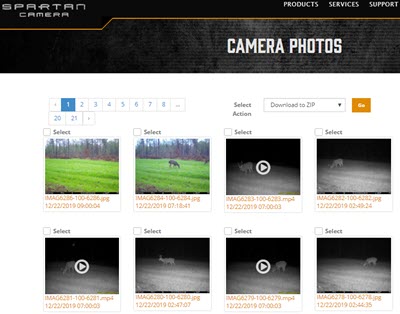 View thumbnails from more than one camera
View the thumbnails from one camera, check all cameras from which you wish to see photos. You can also specify a date range and choose to display only hi-res photos.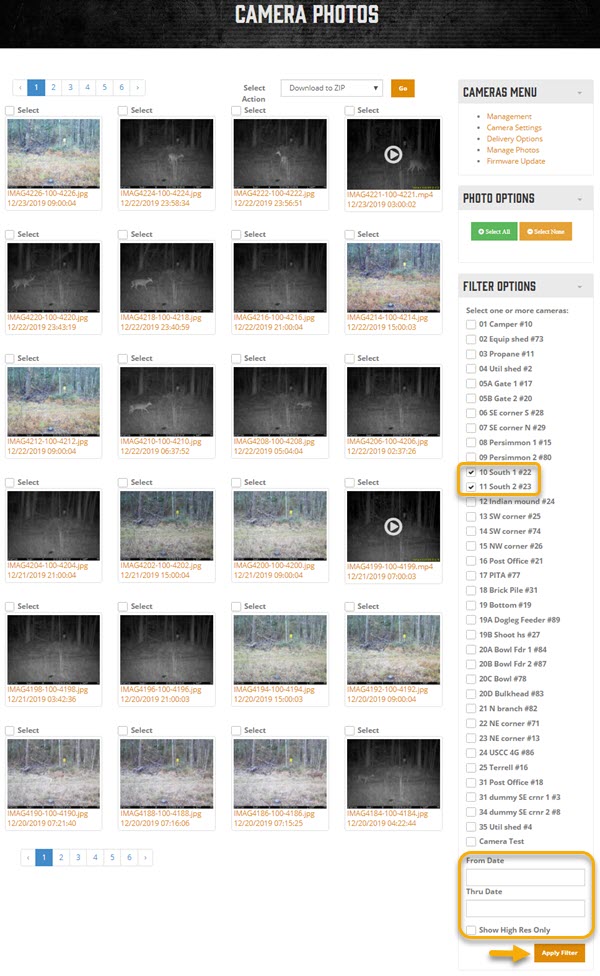 View thumbnails from more than one camera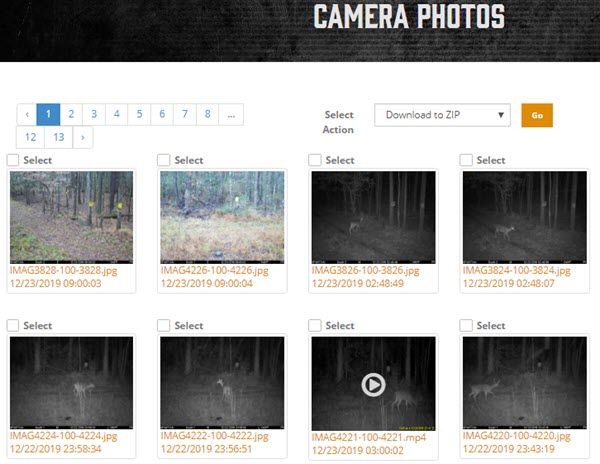 View one photo, request hi-res photo and video

Camera settings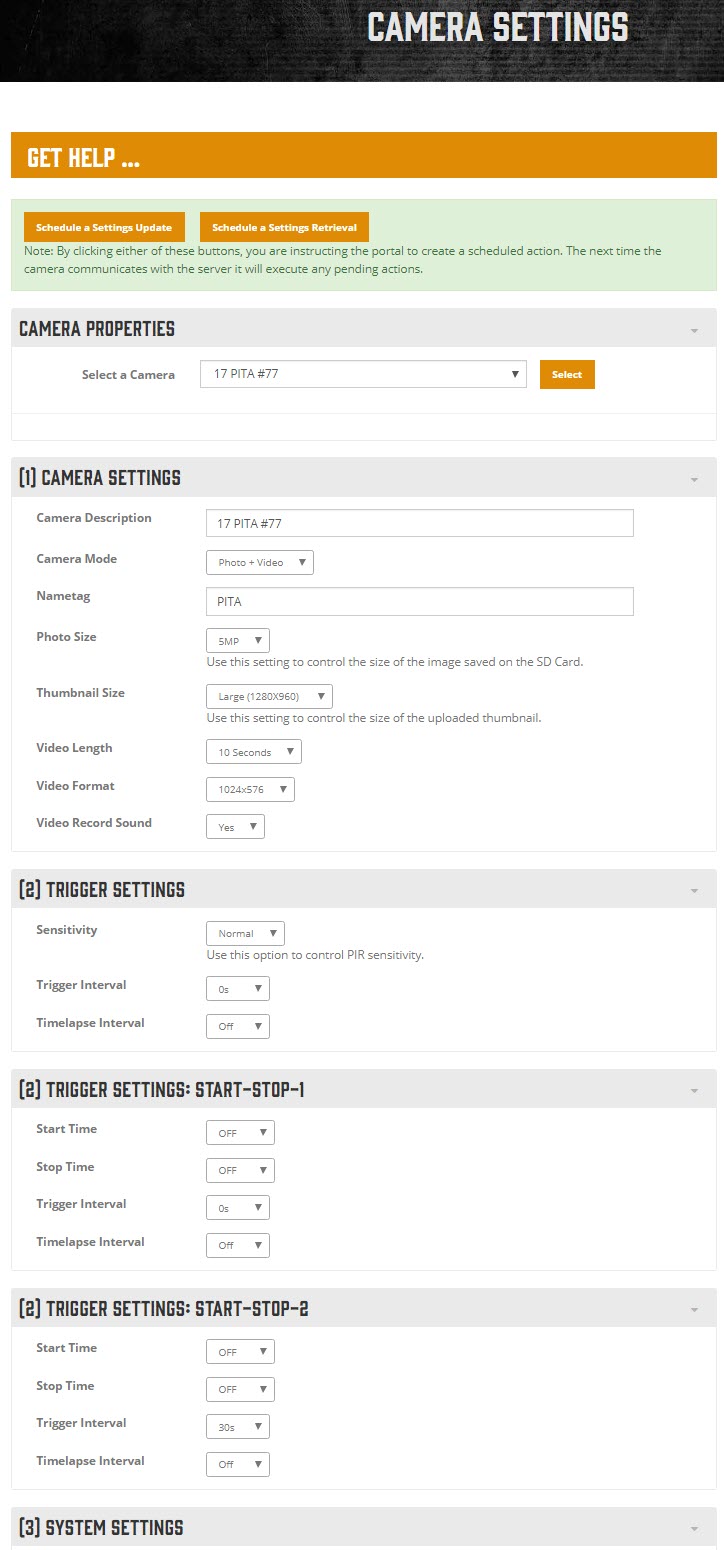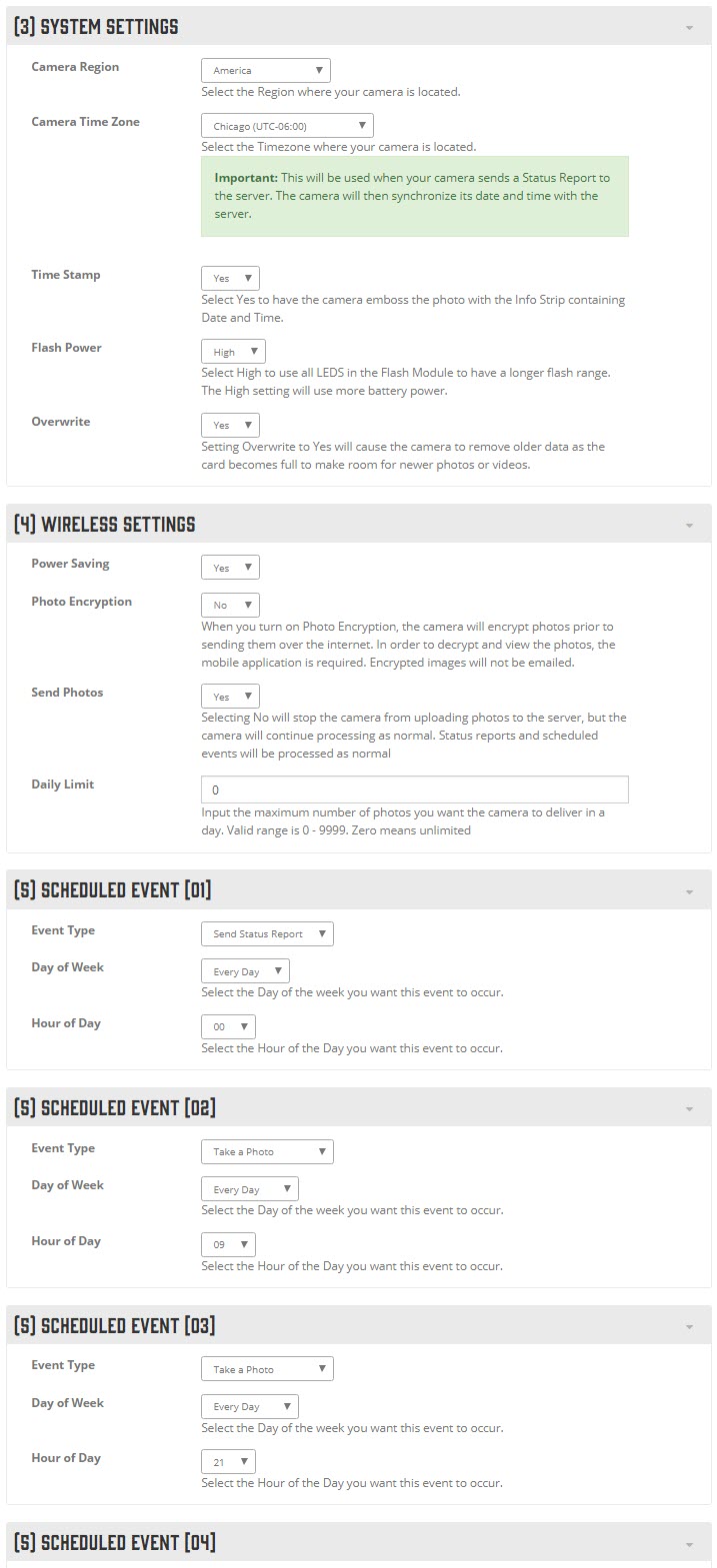 There are 10 Scheduled Event settings.
OTA (Over The Air) firmware update
There's no need to go to the camera to update firmware, just request an update on the portal (or in the app).