On the portal, you can view photos and videos from more than one camera at a time by viewing photos for one camera, checking the cameras for which you want to see photos/videos at the same time, then clicking Apply Filter.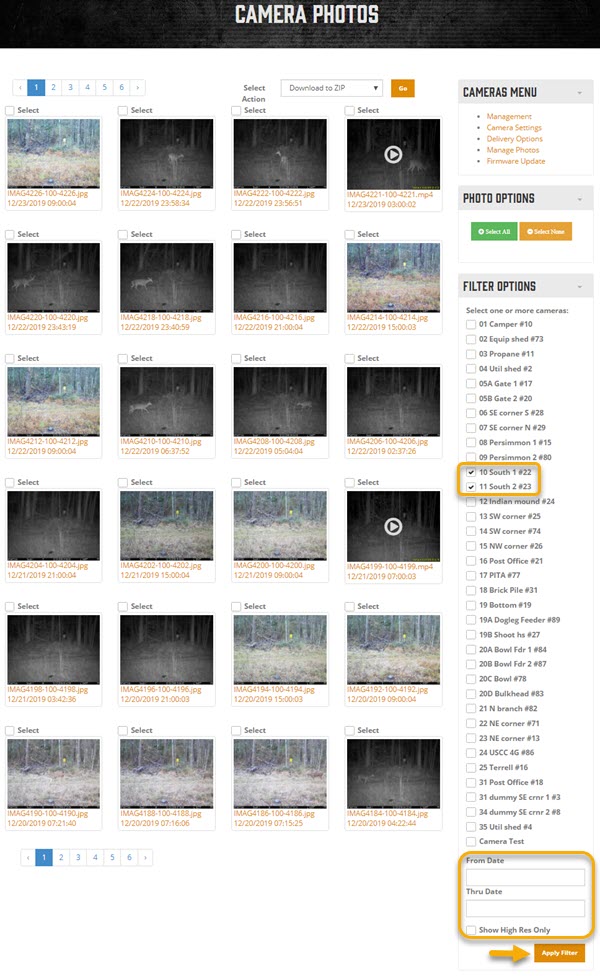 This screen shot shows photos from two different cameras.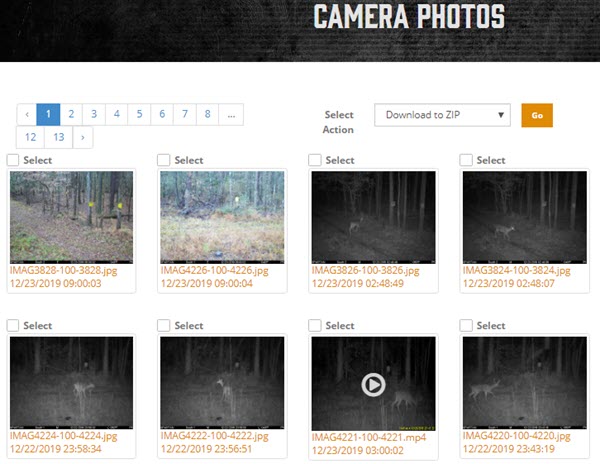 You can also use a filter to specify that you want to see photos/videos only for certain dates and/or only the hi-res photos by completing that information below the list of cameras. (See first screen shot.) The screen shot below shows photos from two cameras for 12/22/2019-12/23/2019.