Navigation Links:
1. Provide your contact information
Using a web browser
The easier way to create your Spartan Camera account if you have a computer or larger tablet is probably to use a web browser.
Using your preferred web browser (e.g., Edge, Firefox, Chrome, Safari, DuckDuckGo), go to spartancamera.com then click or tap LOG IN.



Click or tap Don't have an account yet?



Complete the requested information then click or tap Register.

Go to Step 2 Confirm your registration.
Using the app
Using your phone or tablet, go to the App Store (iPhone, iPad) or Play Store (Android).
Download the Spartan Camera app.
Open the app. You will be prompted to log in, but since you don't have an account, you need to tap Register. (Note: these screenshots are for the iOS version of the app but the Android app is similar.)




When you have completed all the information, the form will look like this. This screenshot does not show that the passwords were entered, although they were. Tap Done. Then tap Submit.



You'll be prompted to check your email to complete your registration. Tap OK.


2. Confirm your registration
Open the email and click or tap the link. If you are offered a choice to open the link, choose one.




The Spartan Camera home page will open and you'll see a notification that your registration was successful.


3. Log in to the app
Open the app, enter your email address and password, then tap Login. You are now ready to start using the app, whether it's to add a new camera or view cameras that have been shared to you.


4. Account not Verified
If you have not clicked on the link to verify your account email on Step 2, you'll be prompted to verify your email upon login.
You can click the "Verify email" or "Resend Verification Email" to receive a new account verification link via email.
[ Web ]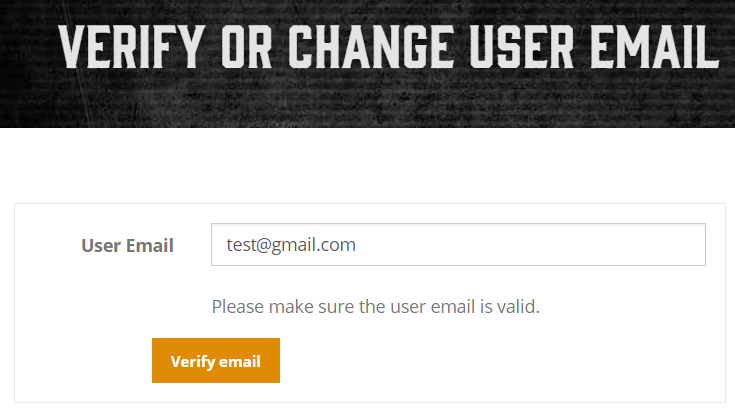 [ Mobile App ]