If the settings on the Camera Settings screen looks something like the, squished and unreadable, the problem is the your device's text size setting.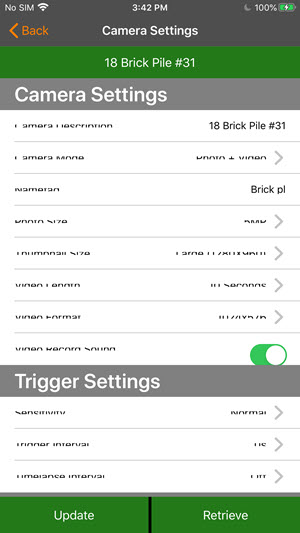 In your phone's settings (not the app settings):
Tap Accessibility.




Tap Display & Text Sizes.




Tap Larger Text, which is On.




Adjust the size of the text to a smaller size than it currently is. It does not have to be one the very smallest sizes, you will probably find that a medium size works. Just experiment until you find a size that is comfortable for you to read and which displays properly in the app.