Live stream photos and recorded videos resolutions: 800 x 480.
Start Live Streaming
To start Live Stream, tap the LIVE ▶ button.
The camera will take a few seconds to wake. If it fails to wake up, it will bring you back to the Home page. Wait a few seconds and try again.
If the LIVE ▶ button is Gray:
Go to the Camera Settings > Wireless Settings > Live Stream make sure it is set to ON.
Then swipe close then reopen the app.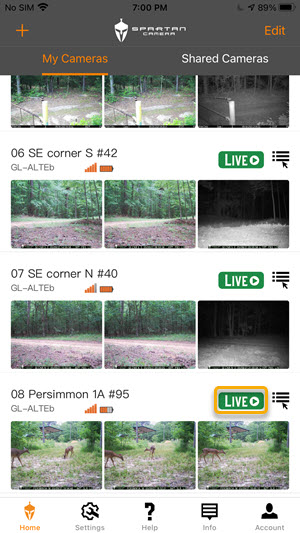 Buttons: while Live Streaming
| | | |
| --- | --- | --- |
| | Back/Exit | tap this button to exit/end live stream and go back to the home page |
| | Refresh | tap this button to refresh the stream if the screen is black or seems "hung up" |
| | Take photo | tap this button to take a photo |
| | Record video | tap this button to toggle video recording on (button will be red) and off (button will be white) |
| | Sound | tap this button to toggle sound |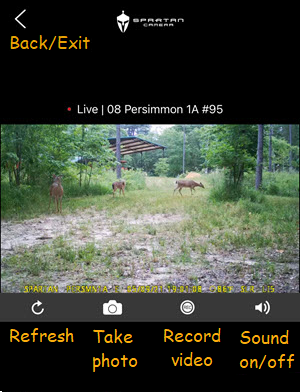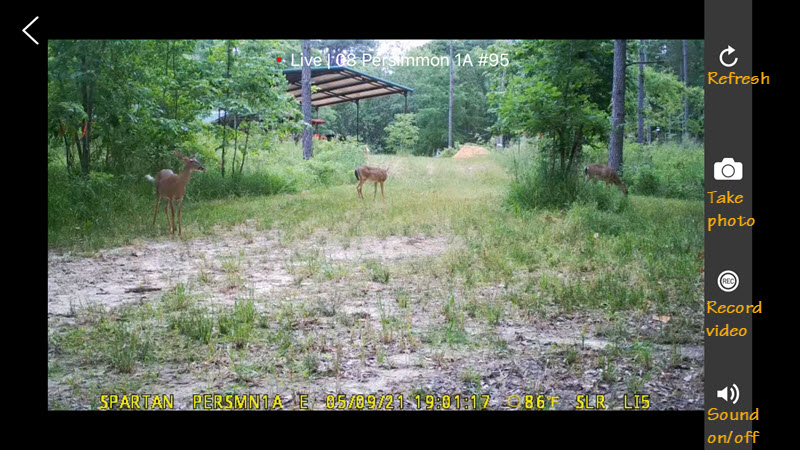 You can also rotate your phone to landscape orientation for a larger view.
When you tap the Take photo button

, you'll see a message "Snapshot saved" on the bottom of the screen.
When you are recording a video, the Record button turns red

and is labeled STOP. Tap the button to stop recording and save the video.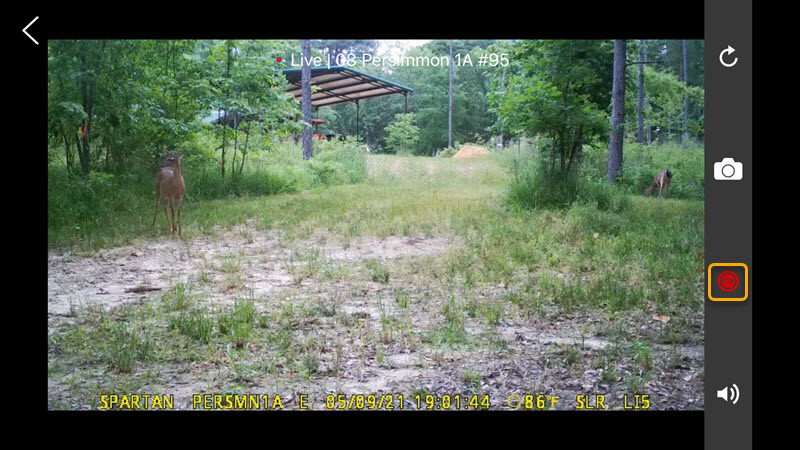 You will see a message that the video has been saved. On the Android version, the file location path will be shown.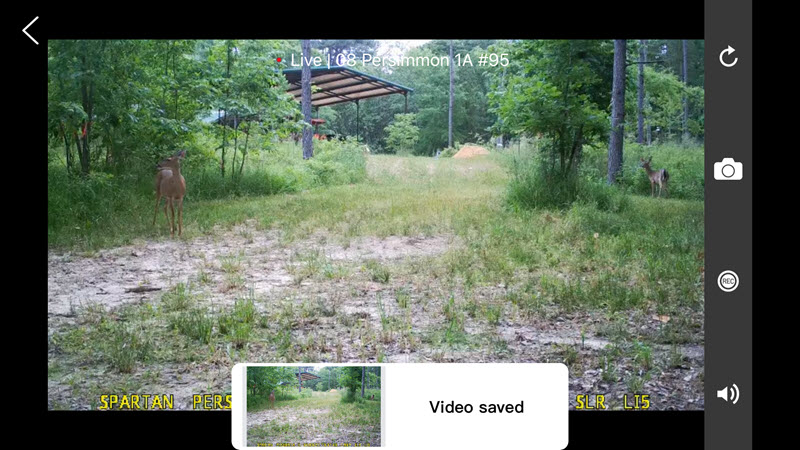 If you hit the Back/Exit button

while still recording the livestream, you will have the choice of saving the video or not. This way, if that button was tapped by accident, you won't lose your video. Or if you decide you don't want to save the video after all, then you can do this and choose not to save the video.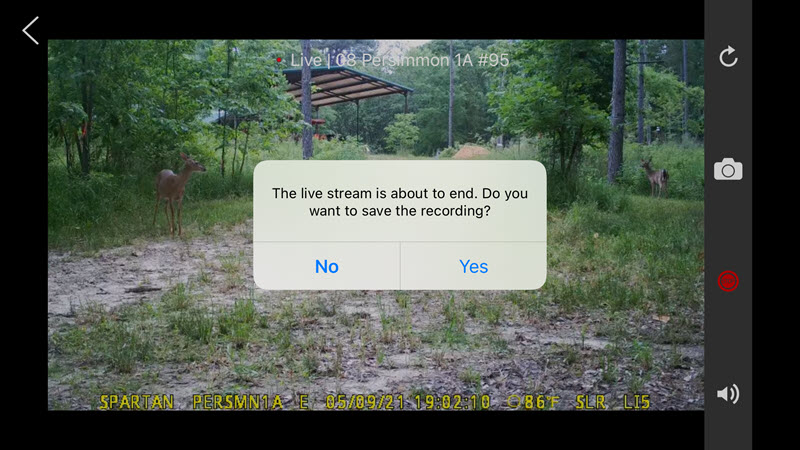 Where are photos and videos stored?
iOS: look in the Photos app in either Library or Recent.
Android: using a photo gallery app or file management app (e.g., My Files), go to Internal Storage > Spartan Camera > Live Stream. Photos are stored in the Screen Shot folder, videos are stored in the Video Clip folder.