When your camera is set to Photo + Video, it takes a photo then records a video starting 2 seconds after the photo was taken. It sends the photo and writes both the photo and video to the SD card but it does not send the video unless you request it. Once you request the video, it should appear in the app after the next time the camera contacts the server to send a photo or status report. If you request several videos from the same camera, they may come in one or two at a time.
To request the video, view the photo. With Android, tap the 3-dot menu button in the upper right corner then tap Request Video. With iOS, tap the "download video" camera icon below the photo.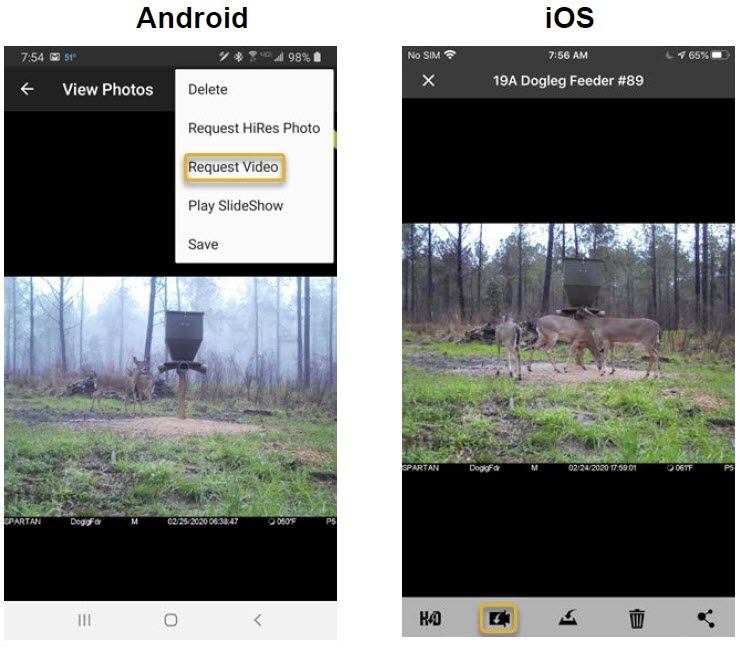 Depending on the app settings, you may be asked to OK the video request.
Once you've requested a video, the video request option will still be there until shortly after the video has been delivered to the app.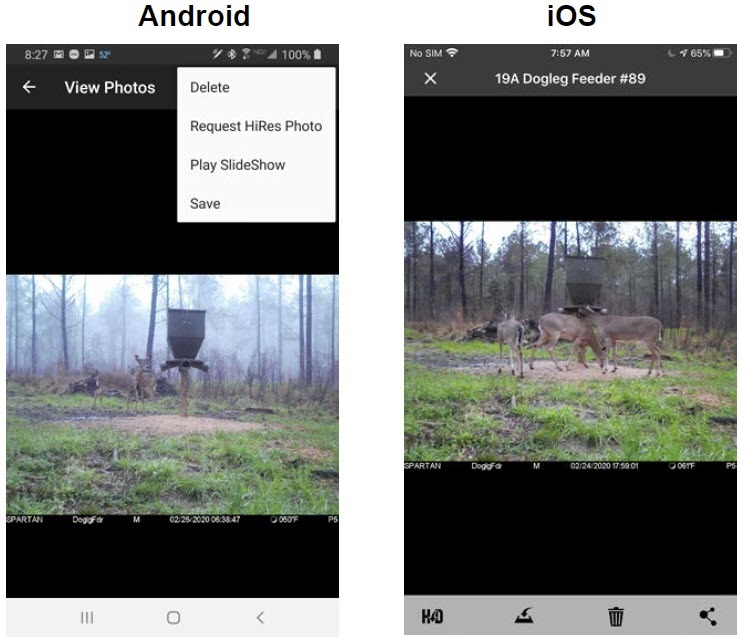 The video request will appear in the Command History on the Status Report page until it has completed.