You can view thumbnails and high resolution photos and videos on the portal and save them to your computer without having to zip and download them. This may be faster than zipping and downloading if you don't have many photos or videos to download.
View
First, view the thumbnails for the camera.
To view the original thumbnail full-size, click on it.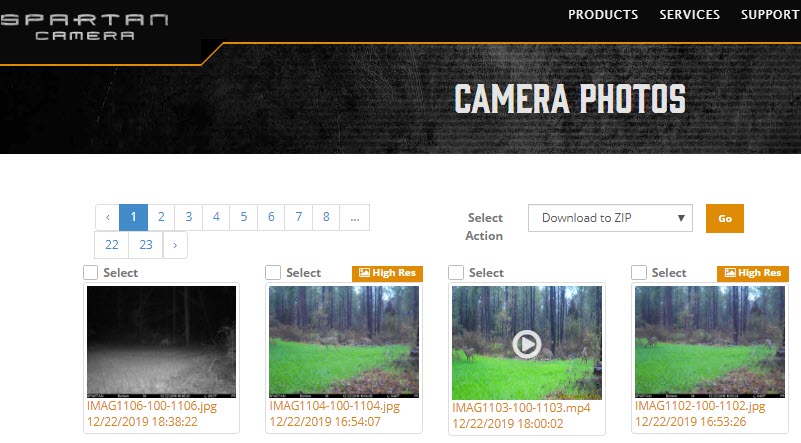 To view the Hi-Res photo, click on the orange High Res button.

To view a video, click on its thumbnail.
Save
Photos
You can save a thumbnail without viewing it by right-clicking on it and choosing Save image as...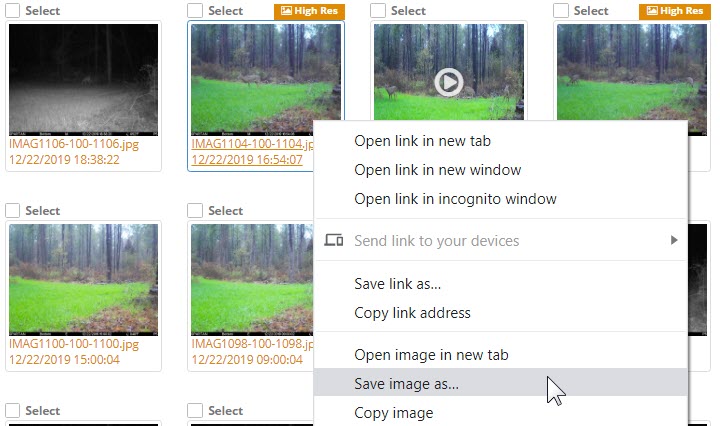 You can save a thumbnail or a hi-res photo by viewing it, right-clicking on it, and choosing Save image as...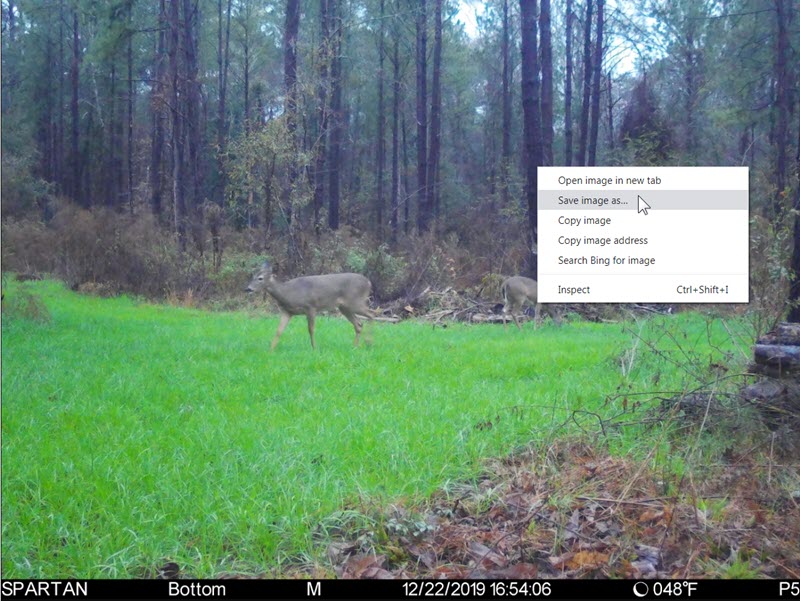 Video
While viewing the video, press Ctrl+S or right-click on it and choose Save video as...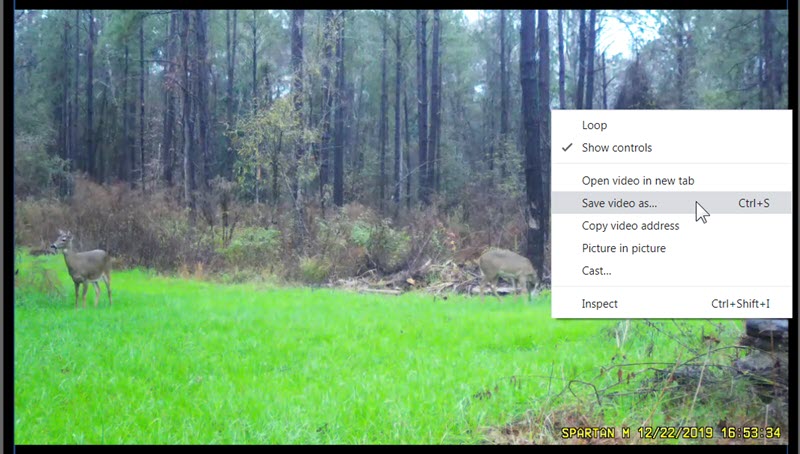 File names
The file names will look like this. All files will have a 9-digit number. The original (hi-res) version will have _orig added to it. The photos have a .jpg extension and the video has a .mov extension. Depending on how Windows is set up, you may or may not see .jpg or .mov.