1. Please make sure the camera has wireless service.
2. Please attach the antenna to the camera. Insert 12 AA batteries, SIM card, and SD card into the camera.
Please make sure to use a standard size, no more than 32GB SD card. And a class 10 SD card is recommended.
3. Download and open the Spartan Camera Management app.

4. If you do not have a Spartan Camera account, click "Register" and follow the steps to create a Spartan Camera account, otherwise please log in.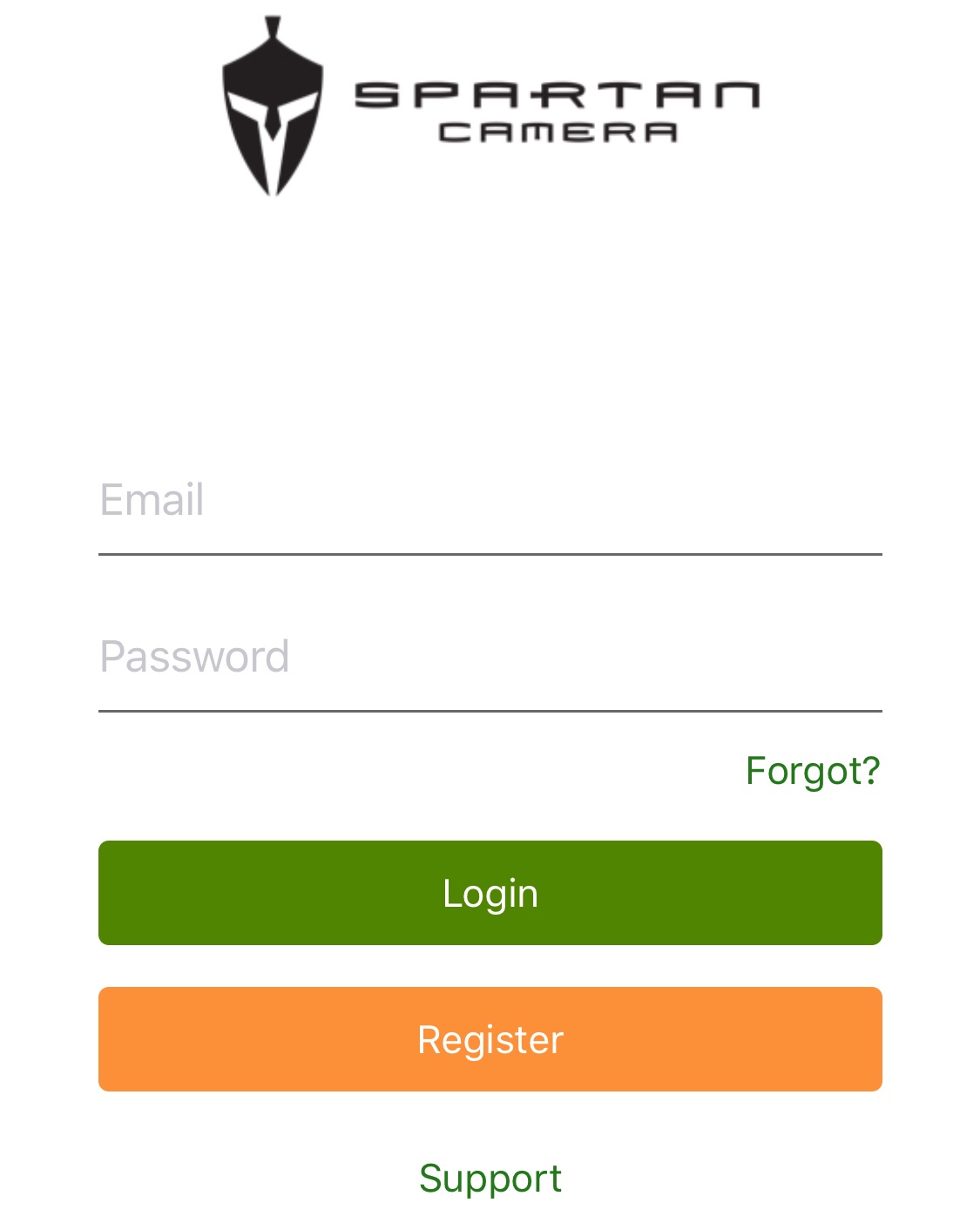 5. Click on the "+" sign on the top left corner to add your new camera.

6. Input the camera module ID IMEI/MEID number. The IMEI/MEID number is located on the camera box and also on a sticker inside the camera. Then click "Next".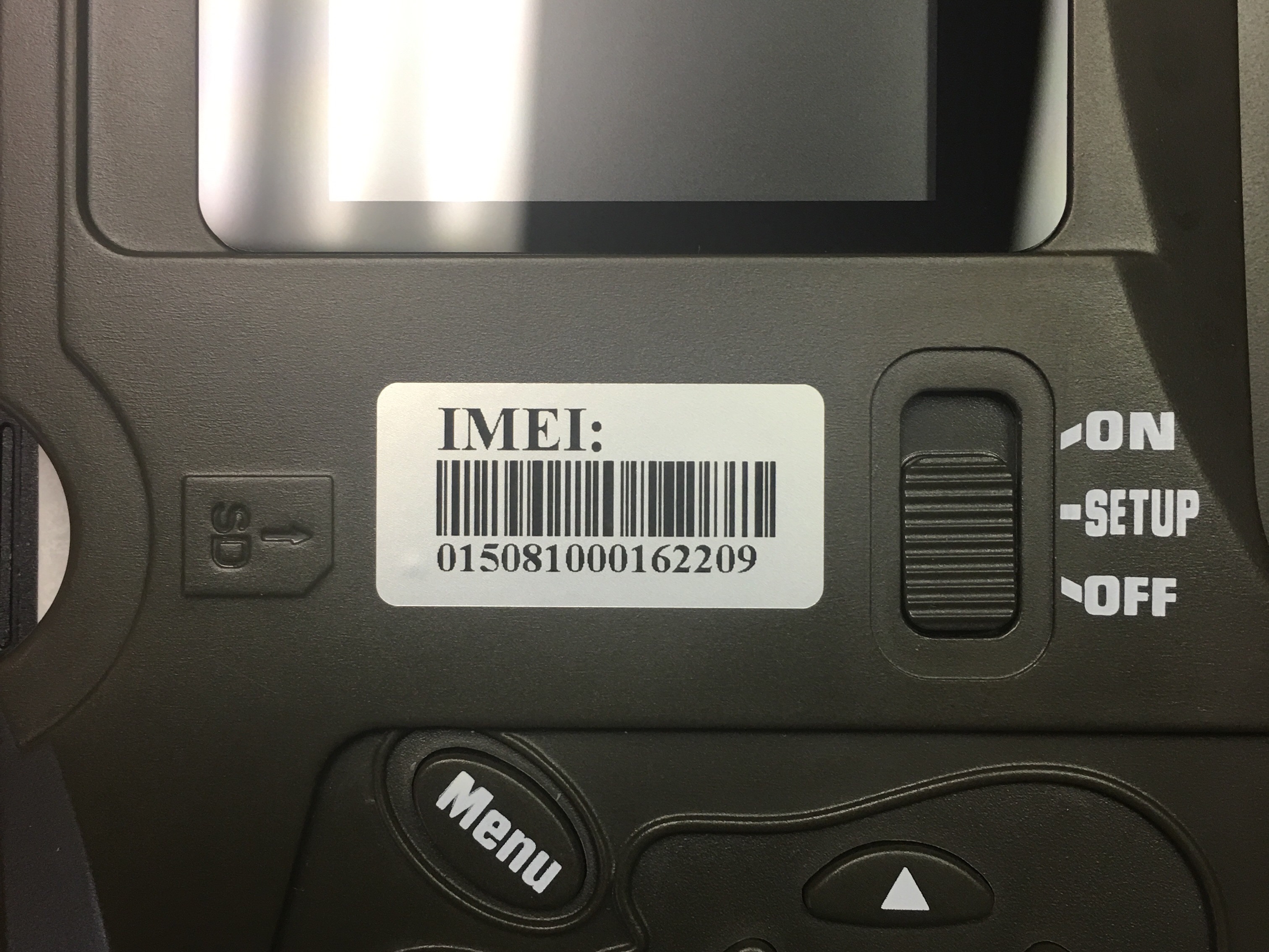 7. Depending on your camera model, you may be prompt to confirm that you have purchased the data service. Click "Yes" to proceed to add the camera. If you click "No", it will show you the activation instructions.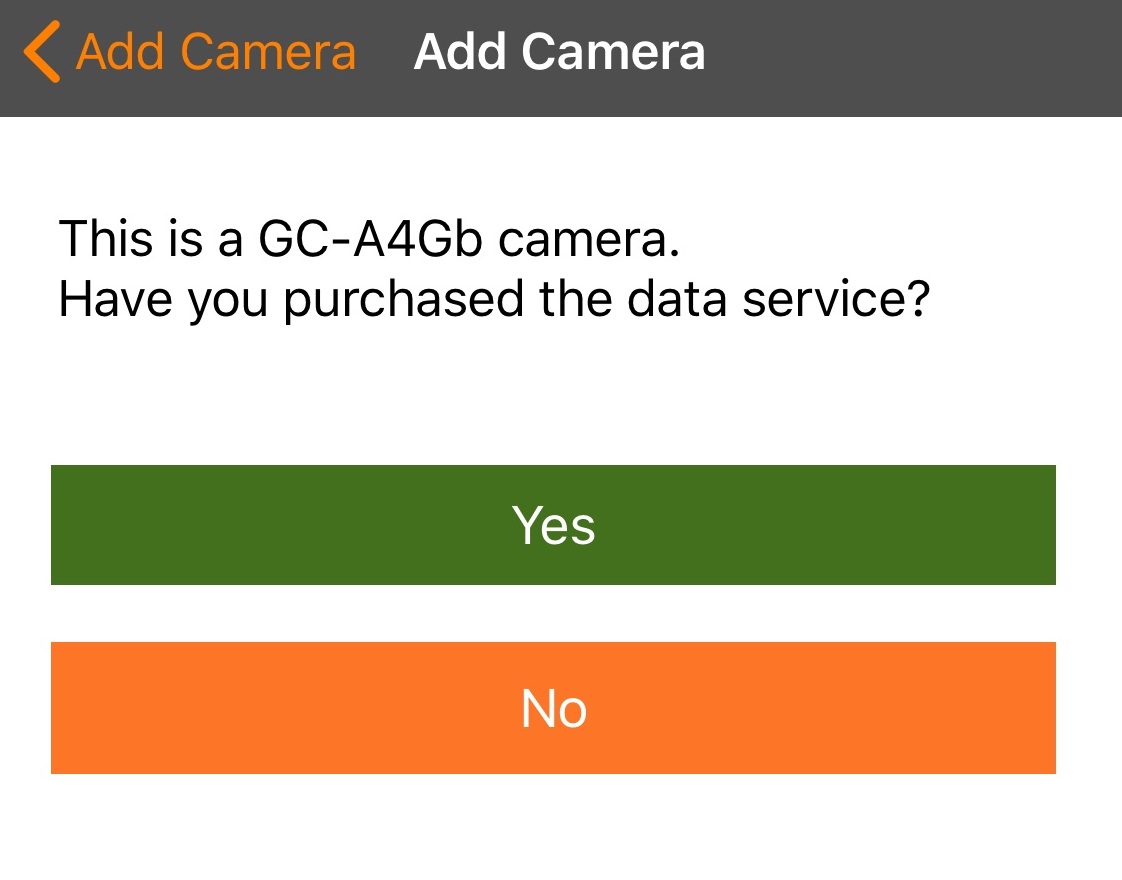 8. Turn the camera to setup mode, wait until it registered to the network. You should see the carrier name and signal bars displayed on top of the screen. Then click the "Menu" button on the camera.
9. Use the navigation buttons to go to the "Wireless" setting page on the camera. Go down and highlight "Register Camera" and click "OK" button.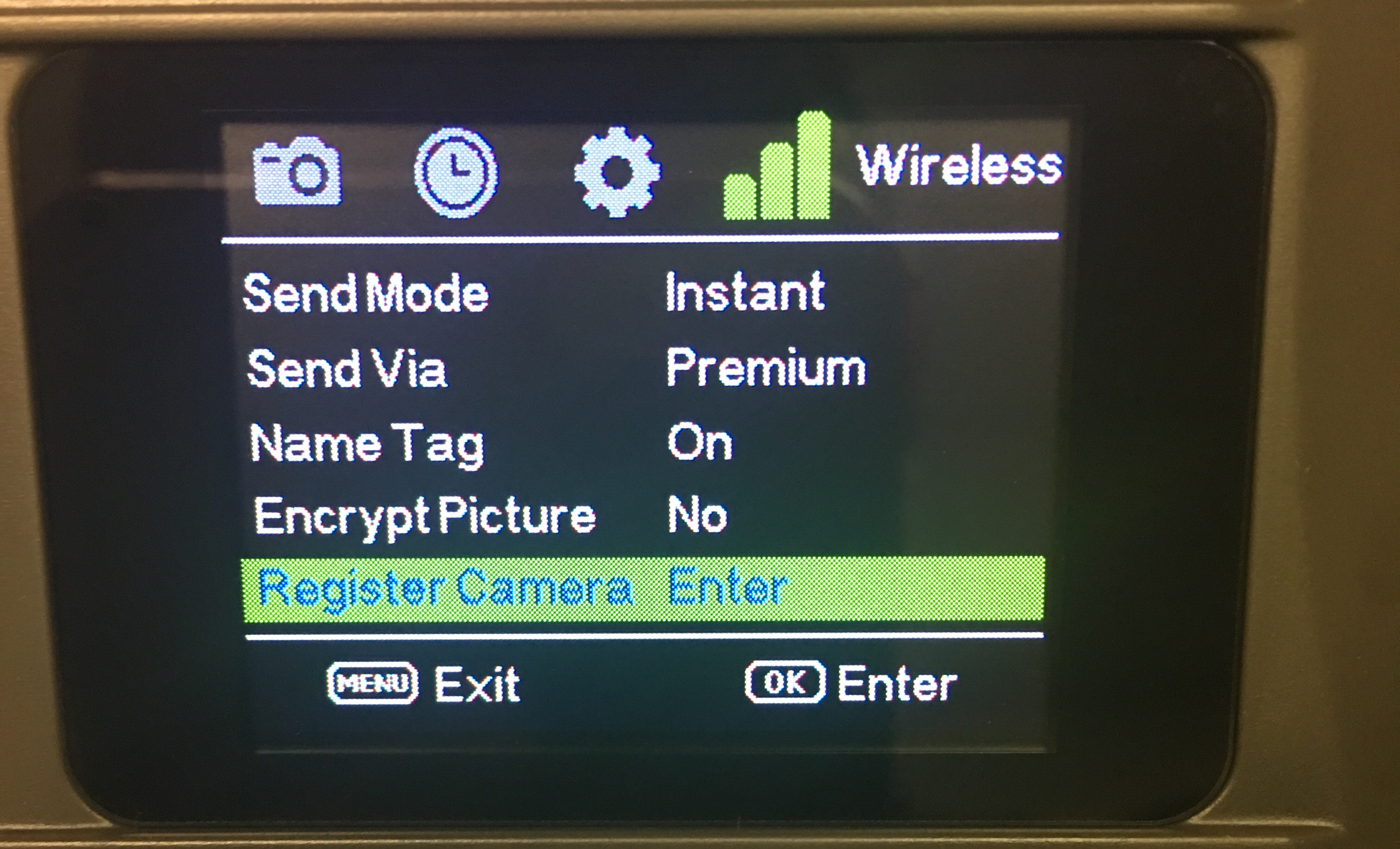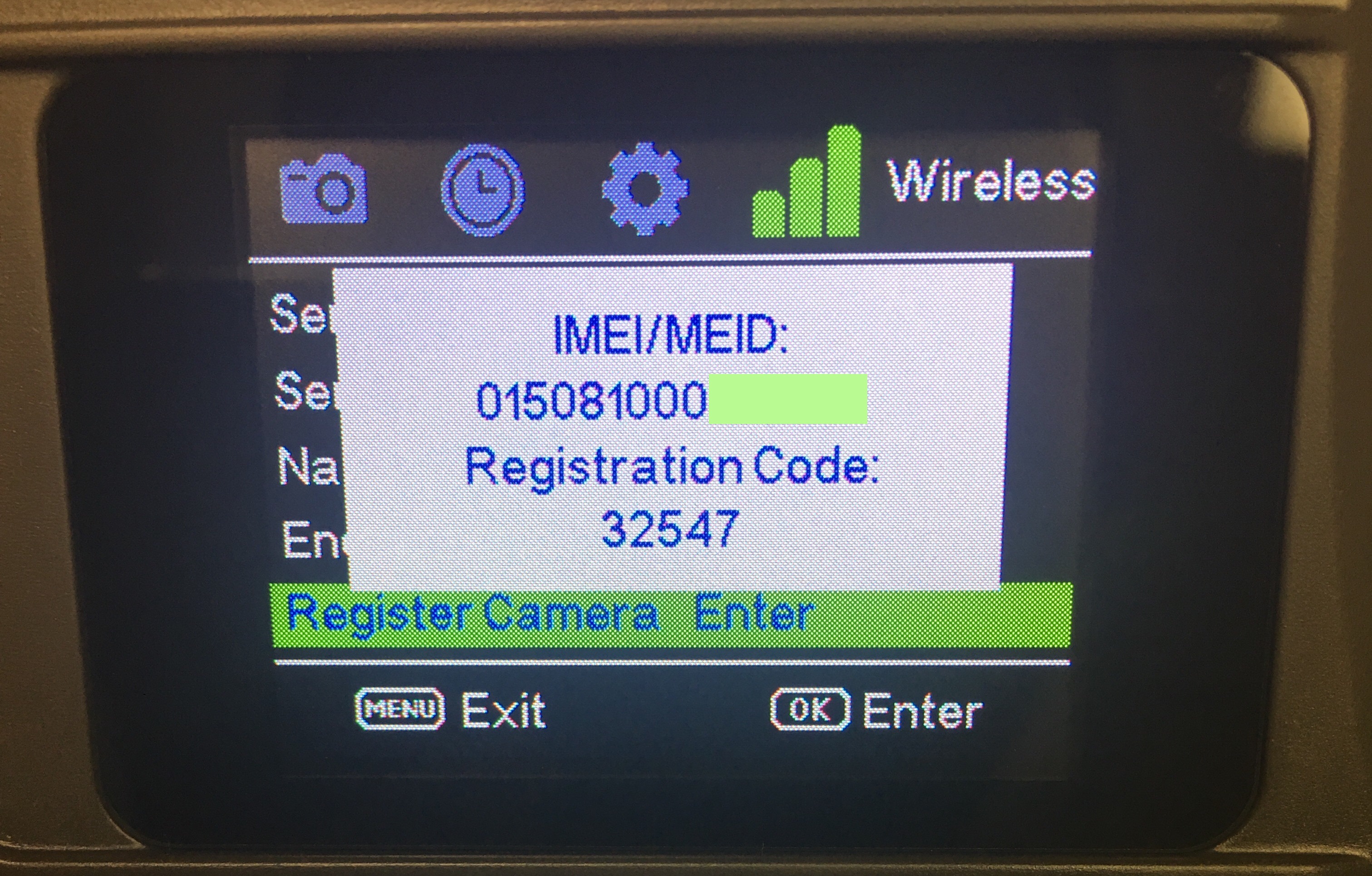 10. A registration code will be displayed on the camera screen, input this 5 digits code into the app. Read our Privacy Policy and Terms of Use and check the box. Then click the "Add" button.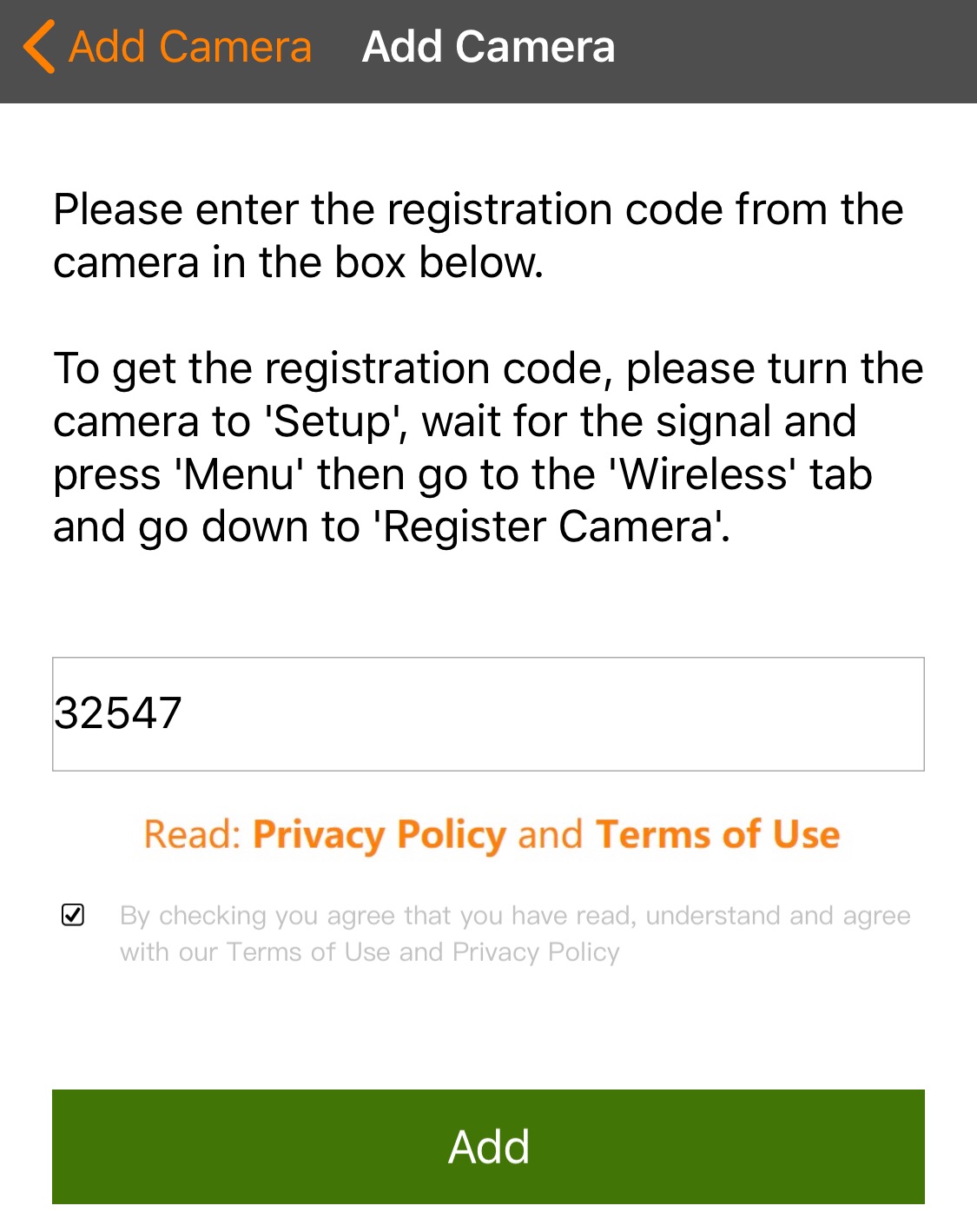 Now your new camera should be displayed on the Home page.