Release date 11/03/2020
Android 3.0.2
IOS 3.0.0.33
Release notes:
Improved Initial camera setup process
1. When adding a new camera on your app, first tap on the + button on the top right corner.

2. Then enter the IMEI or use the icon on the left to use your smart device's camera to scan the barcode. Depending on your device type, you may be asked to enter the ICCID number below. Then tap on the Next button.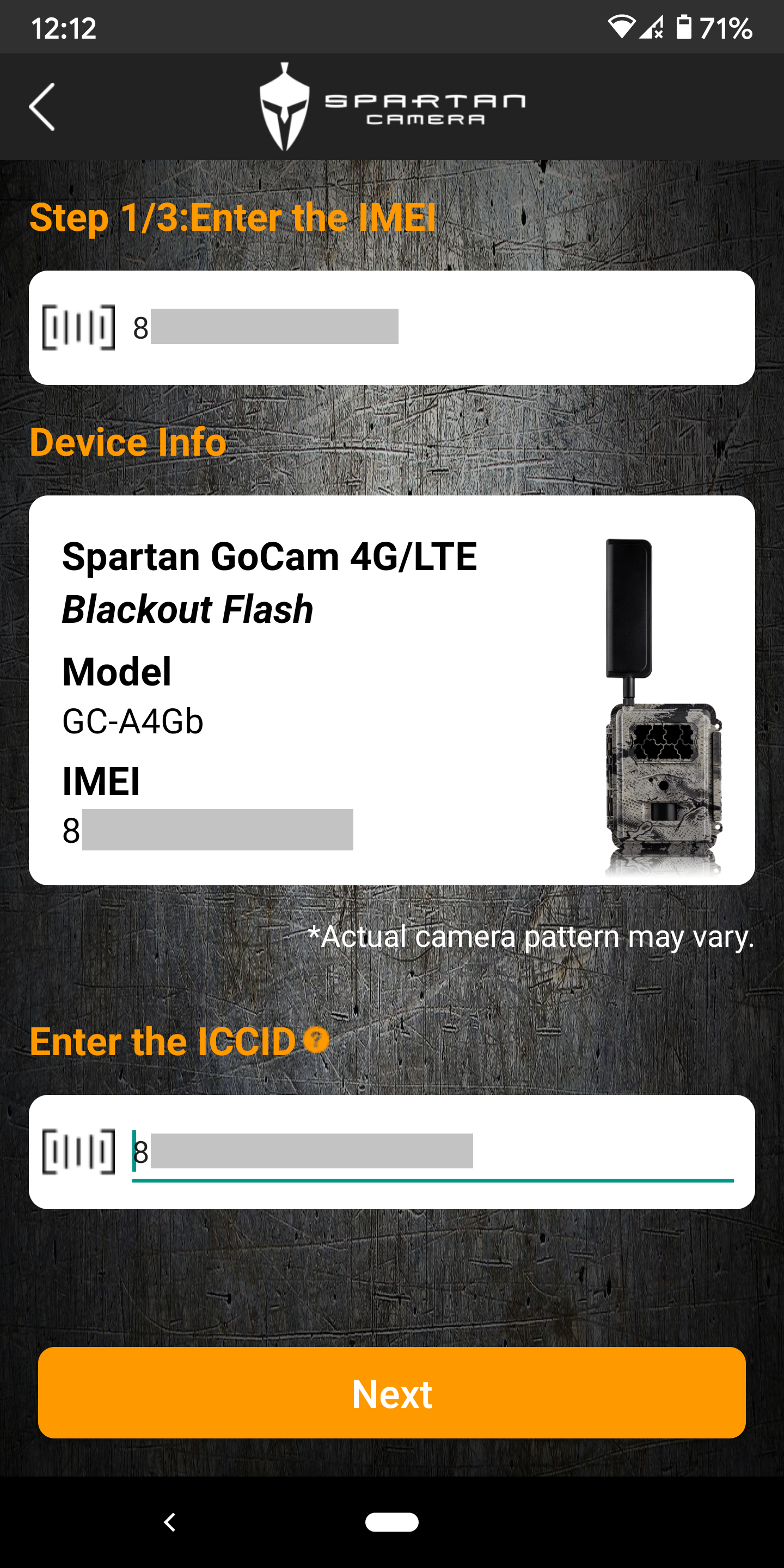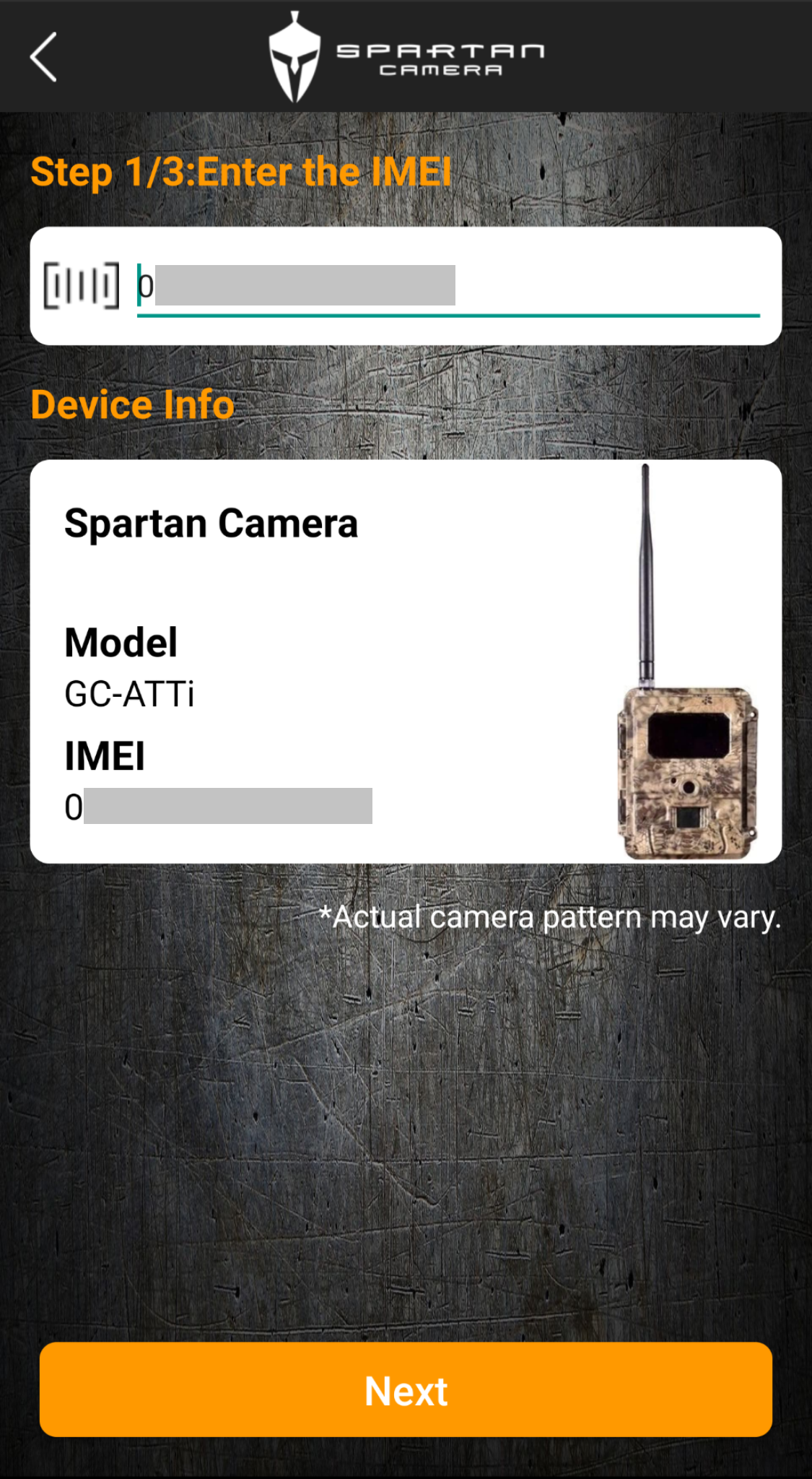 3. Next, you'll see the data plan options for your camera. We recommend the 250MB plan for average photo capture, and the 3G 3Month plan for occasionally request videos.
If you don't see the plan options page then go to step 5. Or if you have already activated your data service through your wireless carrier, then tap on the text at the bottom that says "Already activated?".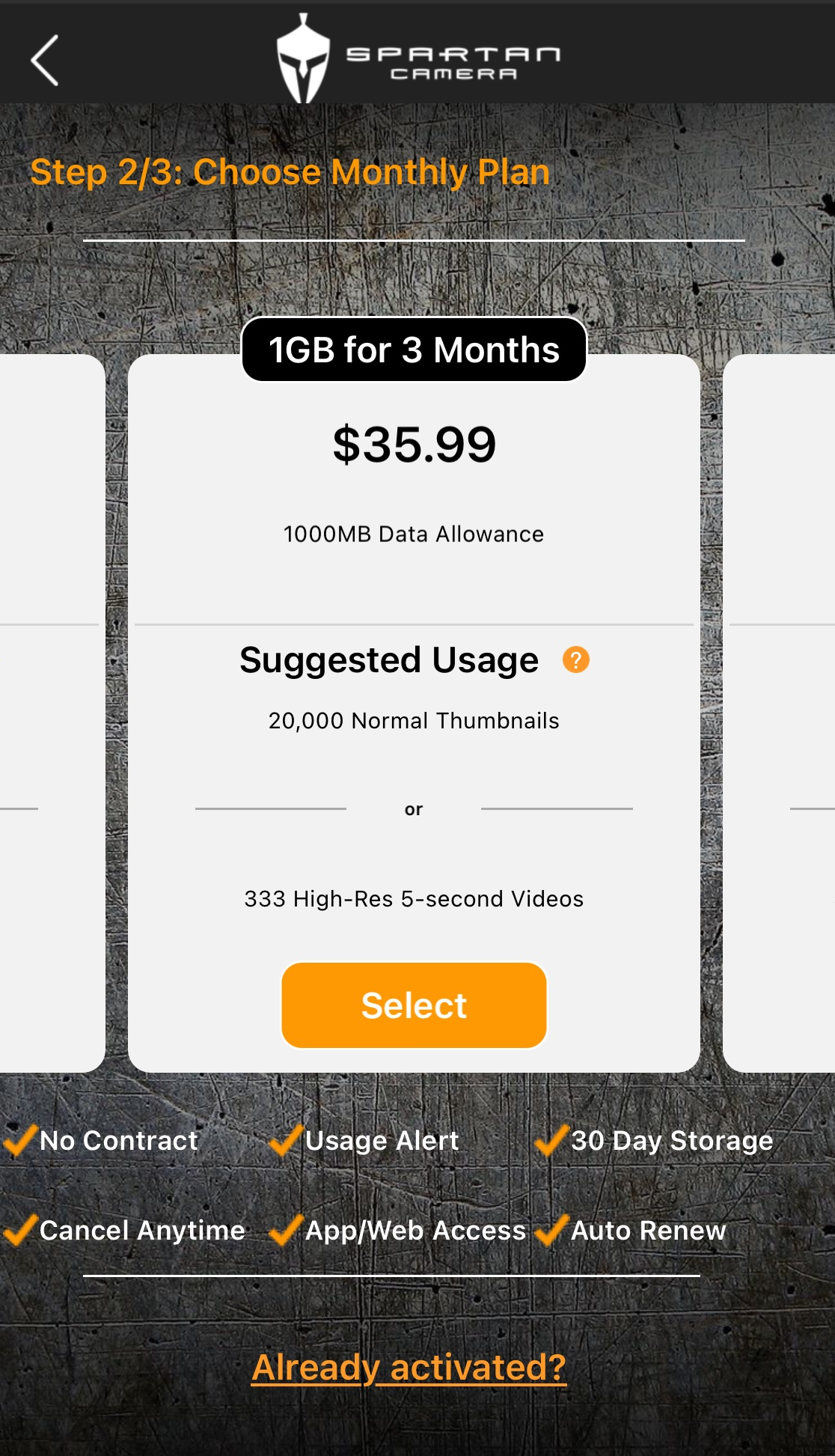 4. After you've selected the plan. You'll be taken to the checkout page to fill out the billing and payment information. Once you are done, check the box for agreeing to the Terms and Conditions, then tap on Confirm Payment to submit your data service purchase. Once the page has finish loading, it will show the payment and the camera has been activated and processed successfully - see the 3rd image below. Tap Done to continue.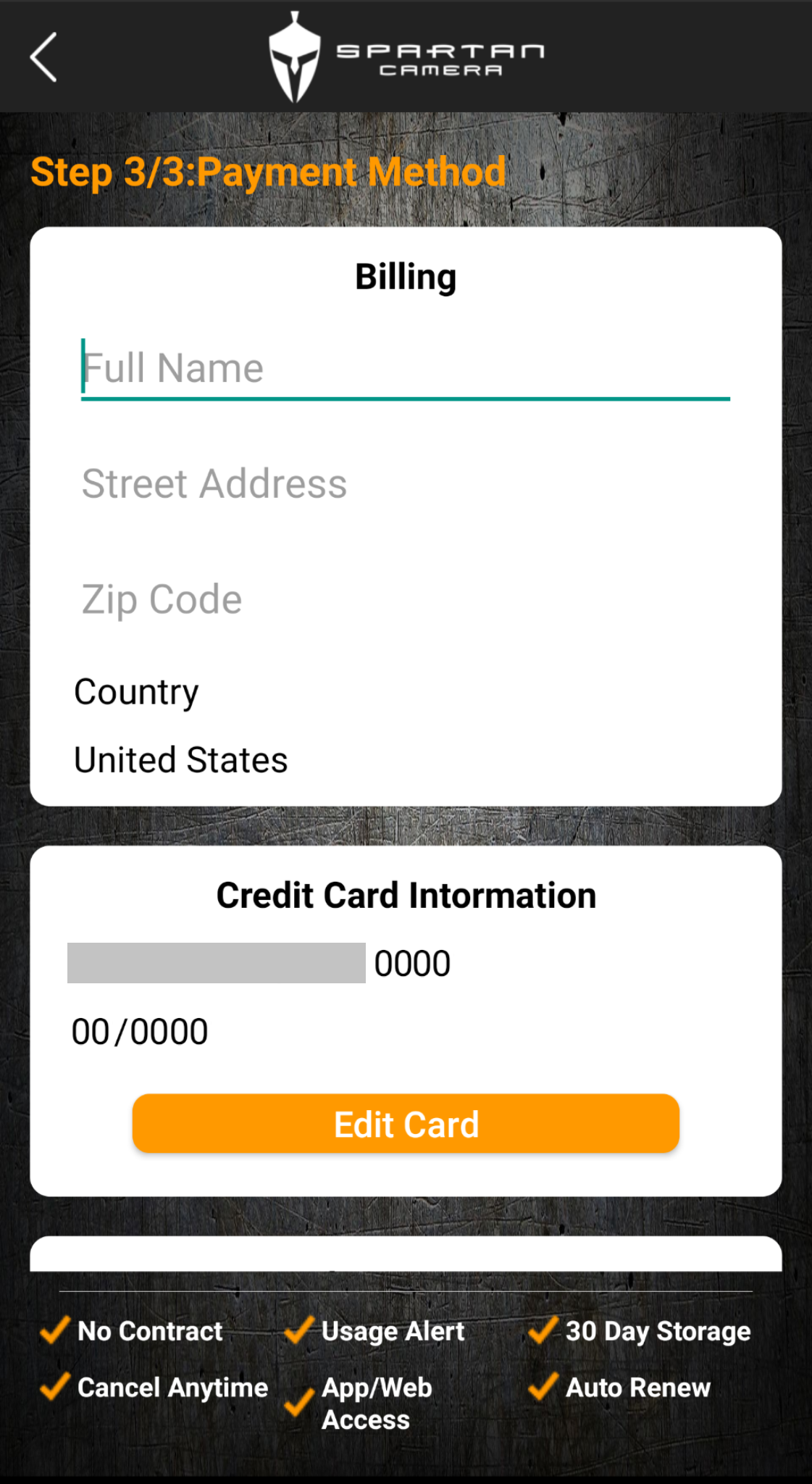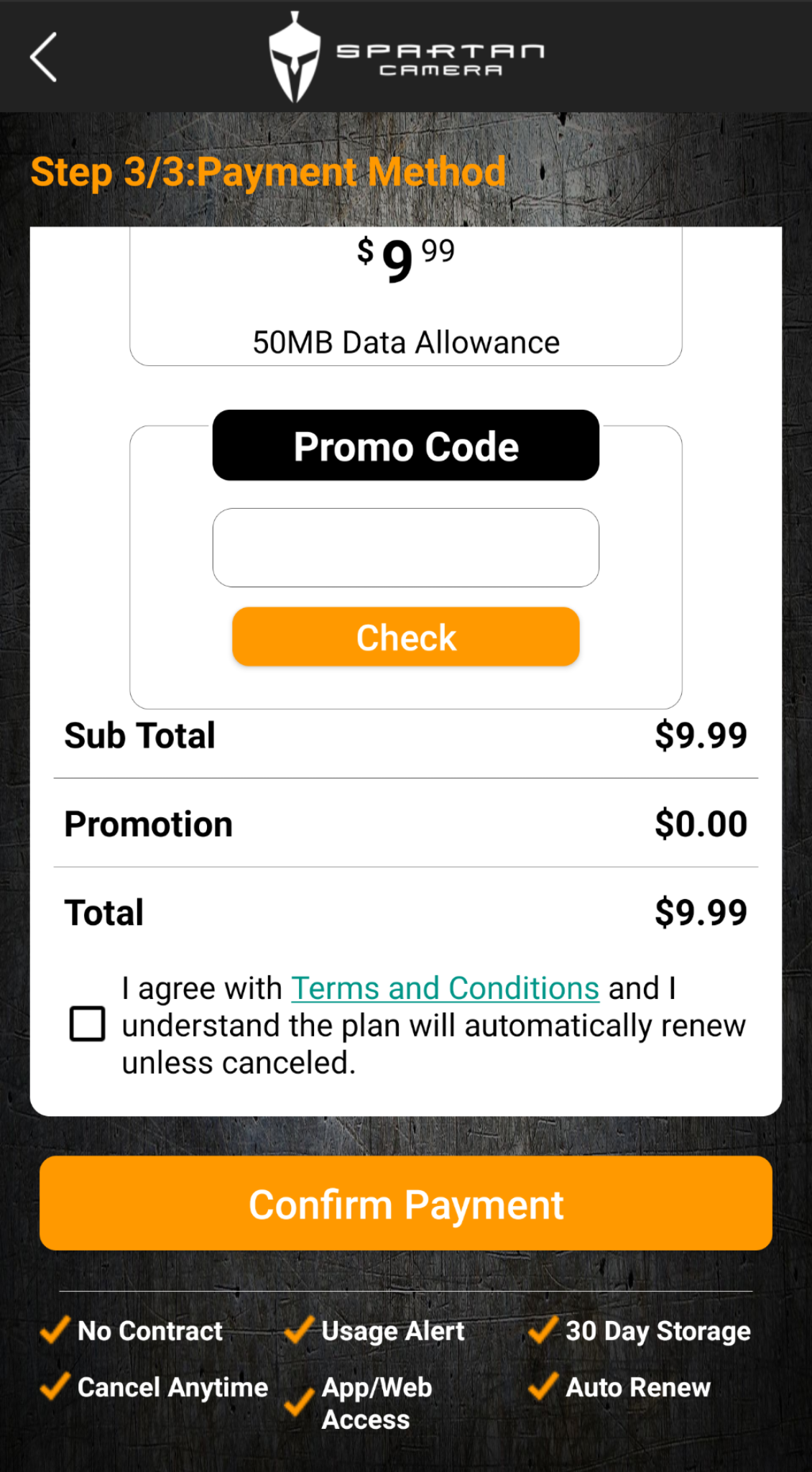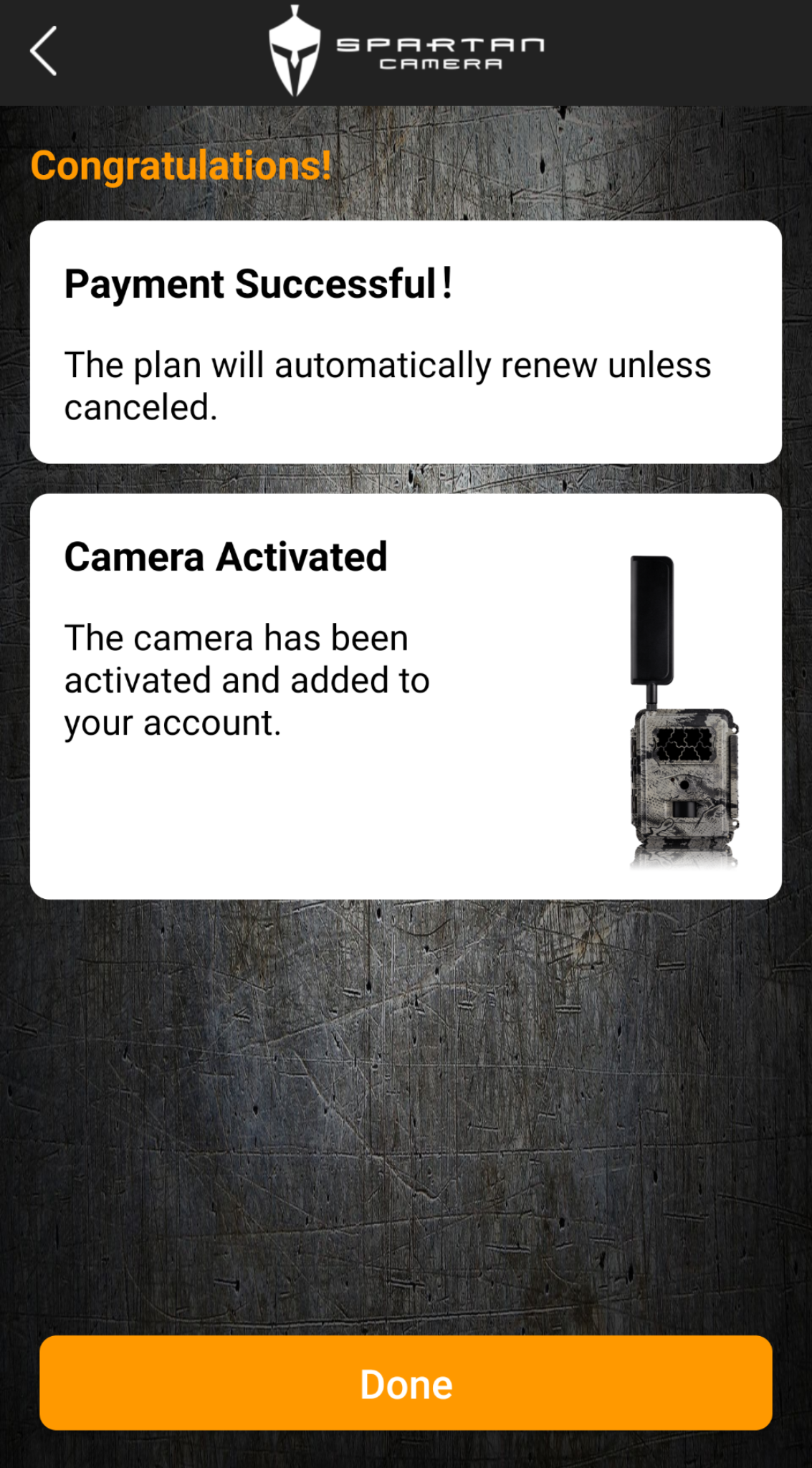 5. Finally, after your data service activation, you'll be taken back to the Home page where your new camera is showing on your account.
If you have already activated the data service for your camera through your cellular carrier, then you'll be given the instructions on how to get the registration code from your camera. Enter the registration code, and your camera you'll be taken back to the Home page where your new camera is registered.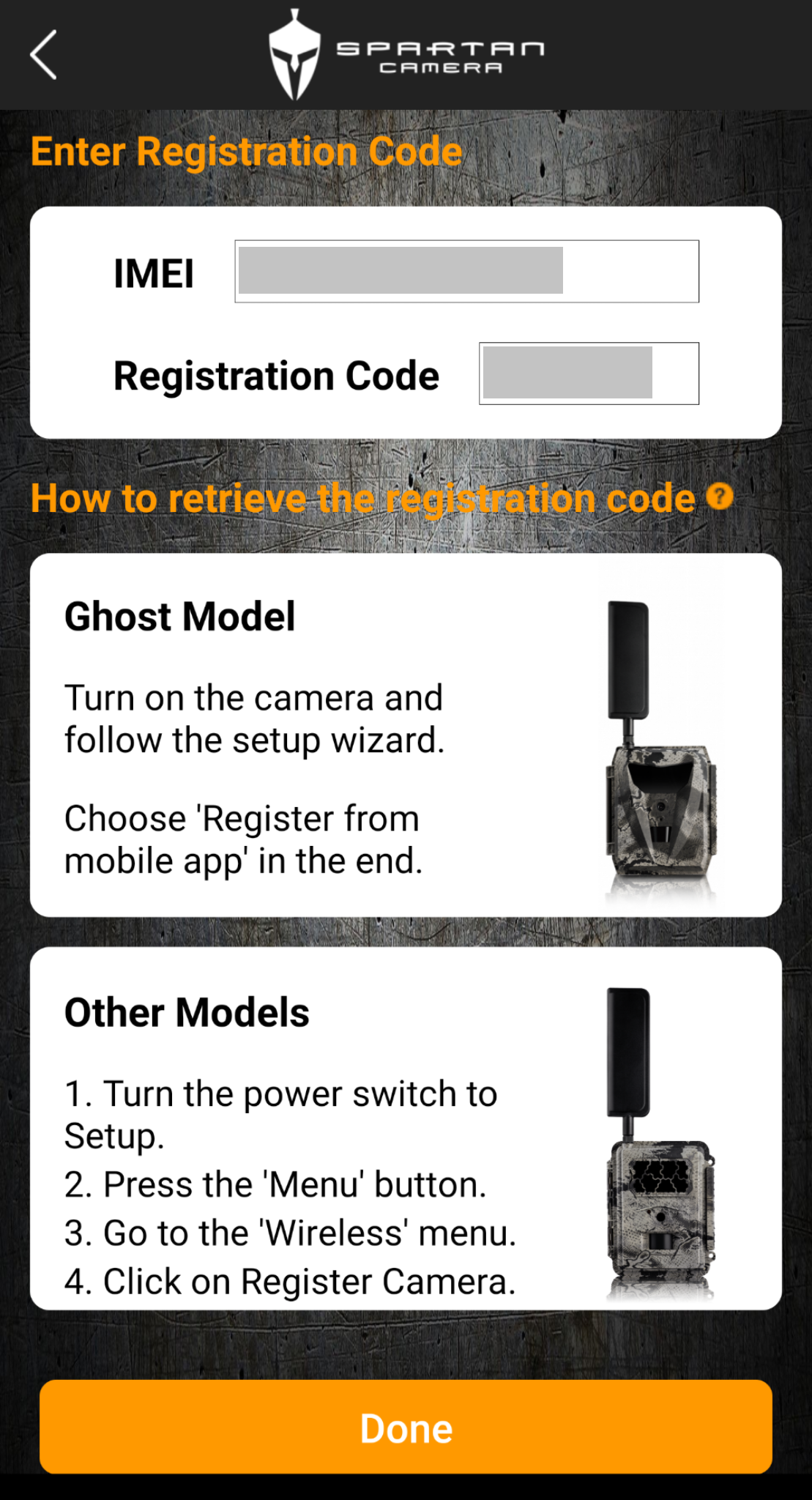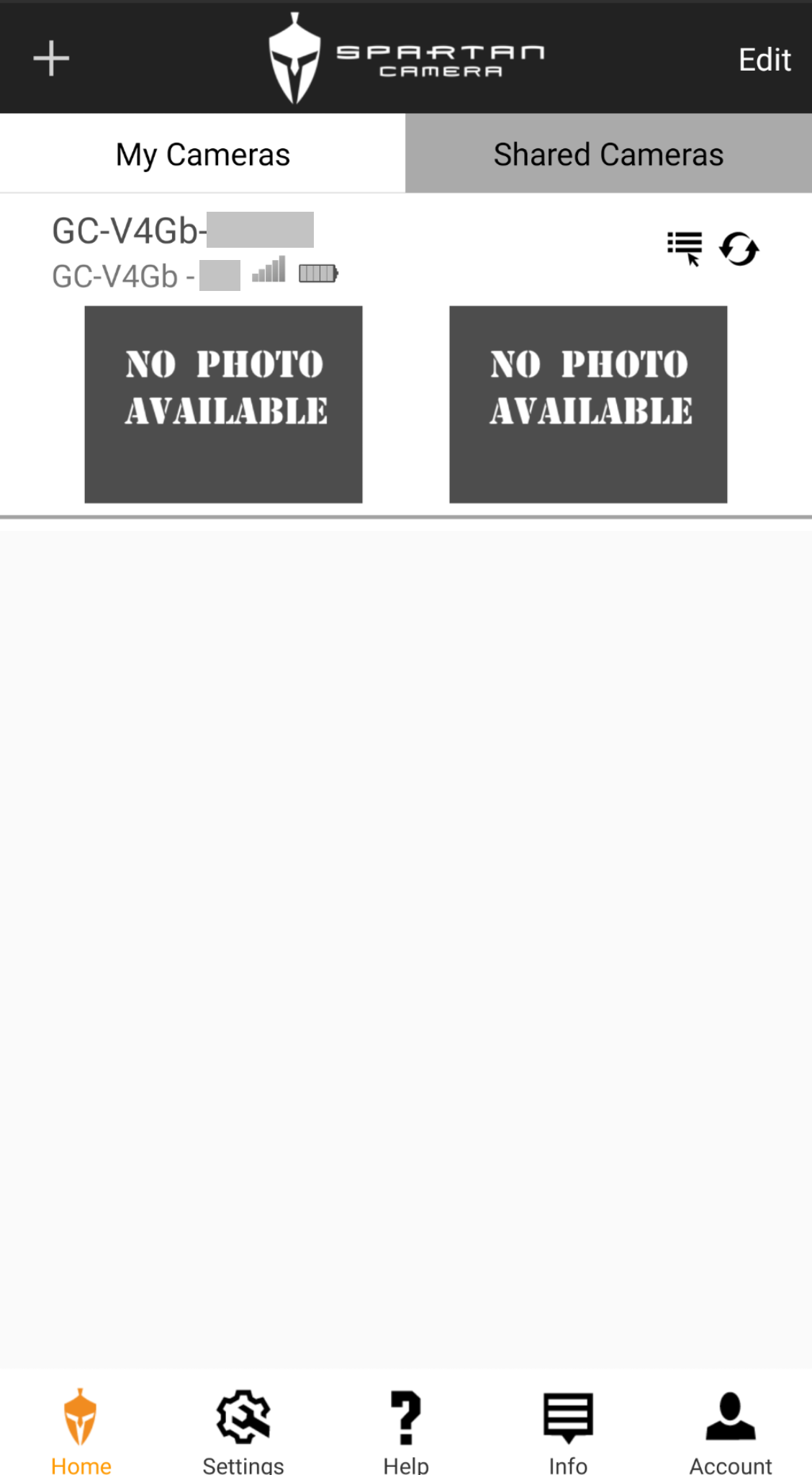 Support GoLive model hybrid actions
This feature is for the upcoming Livestream camera. When the live stream function is turned on, the Spartan GoLive camera establishes a constant connection. This enables the camera to respond to user's commands and camera actions in nearly real-time.
Format and Firmware Update button color update*
On the Status Report page, the Update and Format button has been changed to the unified green color from the previous orange and red.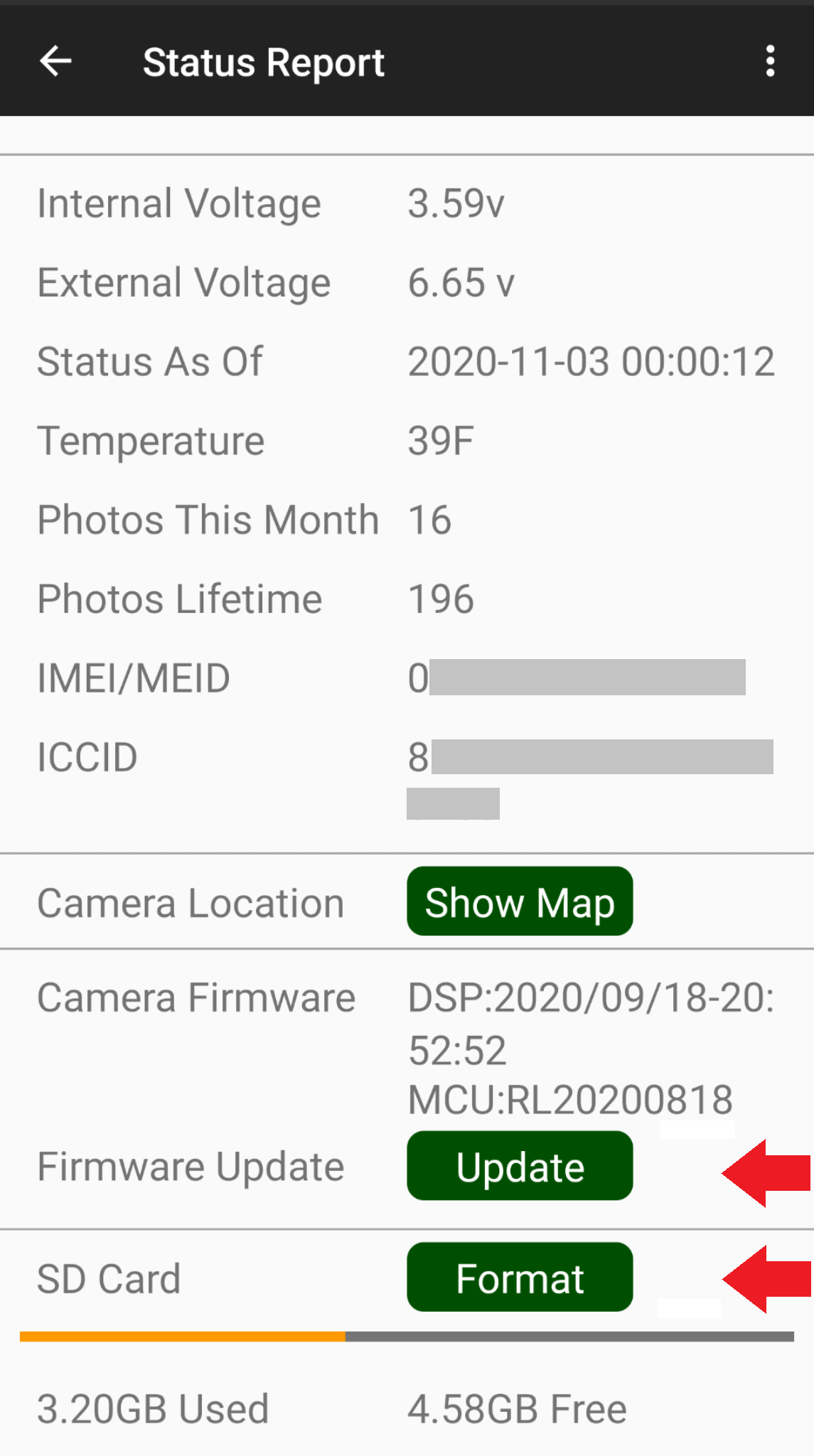 *Some camera models may not be supported for this feature.