Getting the most out of your Spartan Camera directional high gain antenna requires some setup. You can't just strap it to a tree trunk any old way and expect it to work. The antenna must be oriented a specific way and aimed at the tower with the strongest signal.
You'll get the best performance from your antenna if you mount it on a pole that is set at least a foot or two from a tree or other obstruction. The pole in the photo below has been slipped over a long piece of rebar that was pounded into the ground. Note that the antenna is mounted like a pennant with the tip pointed toward the tower. The red arrow on the long back side points up.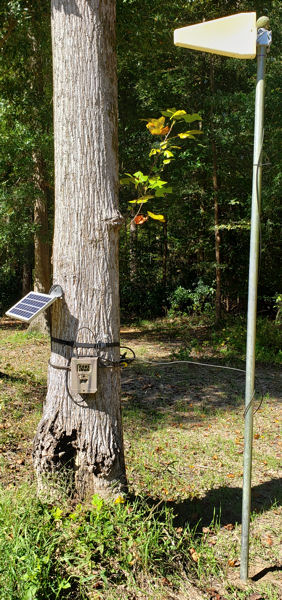 Mounting the antenna against a tree or structure isn't optimal but it may be your only choice.
If you can't use a pole, you'll have to be creative. You can use 1" gas pipe to build a mount that can be screwed to a tree.
Software tools
You'll need to have a general idea where the towers for your camera's carrier are located. If the camera carrier is the same as your cell phone carrier, you can use an app called OpenSignal to locate the direction of the tower with the strongest signal.
If your camera uses a different carrier than your cell phone does or your cell phone gets poor signal, check out the resources mentioned in this Cell Tower Locator Guide to find the locations of the cell tower(s) for your camera's carrier. You can get an idea of the direction(s) to try.
This is an example map from the top-rated CellMapper.net showing Verizon towers in the area where the camera is deployed. The green star has been added to show the general camera location.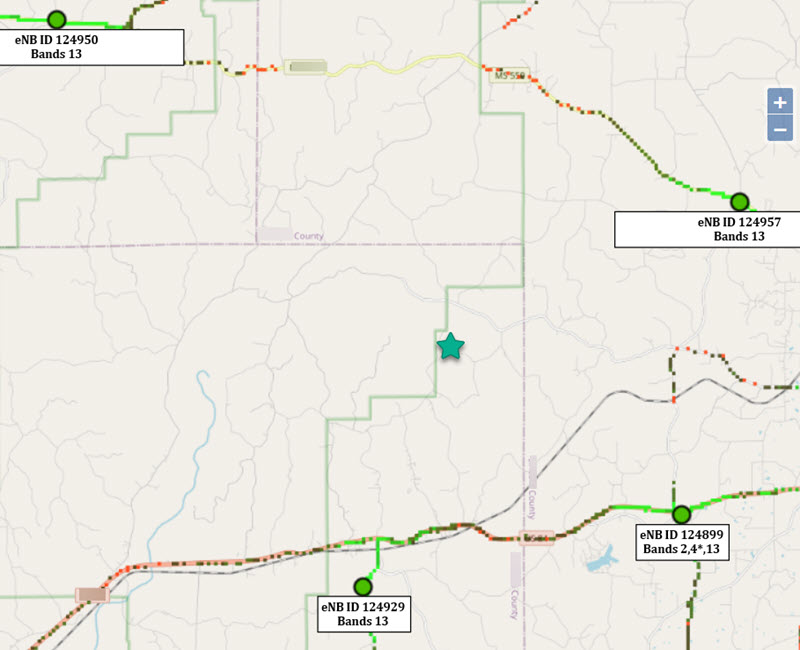 Aiming the antenna
Mount it and point it in the general direction of the tower.
Turn the camera on (Ghost, GoLive) or to Setup (GoCam).
Once the "please wait" screen disappears, check to see if the camera shows any signal at all. If not, turn it a few degrees and wait at least 60 seconds to see if the camera has signal.
Once the camera has signal, adjust the antenna one way or the other and wait at least a minute in between.
If the signal strength increases, keep moving gradually in that direction.
When the signal starts decreasing, move it back to the previous position.
Fine tune the antenna position until the camera shows the strongest signal it can find at that location.
Tree mount
Here's an antenna that has been mounted high in a tree. Mounting it on a pole isn't feasible.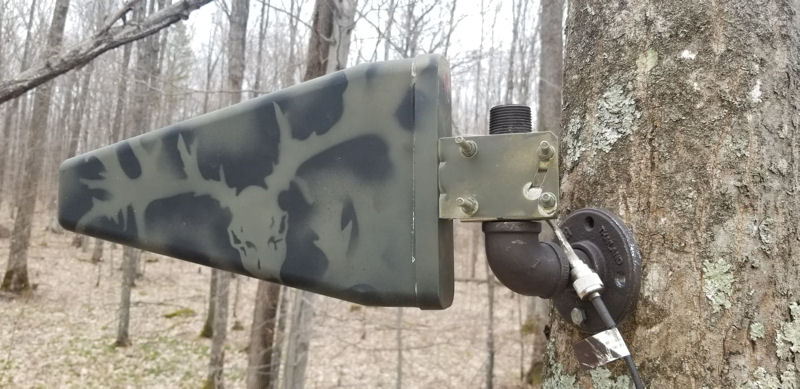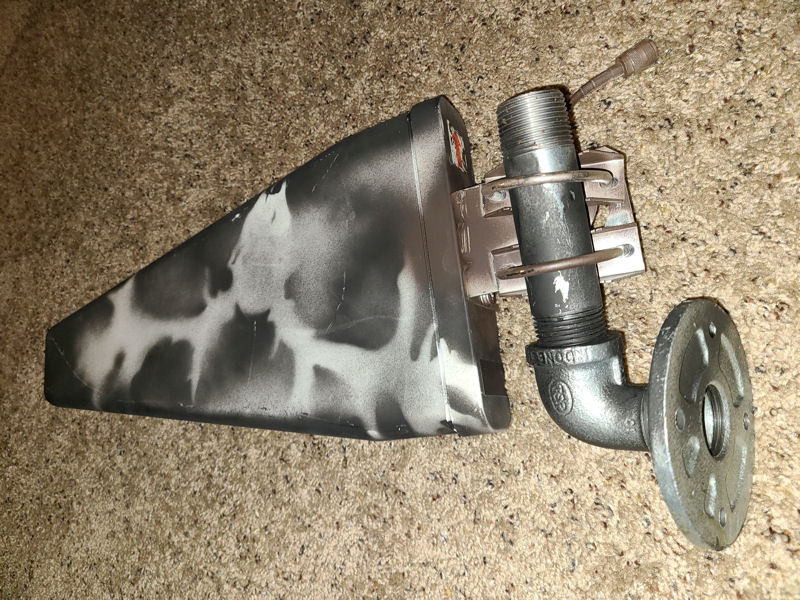 Red arrow faces up.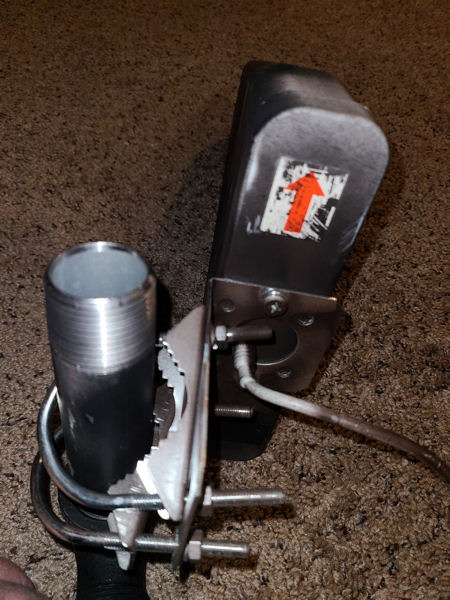 Climbing stands aren't just for hunting. Dedicated cammers use them to find trees where a directional antenna will get signal in marginal signal areas.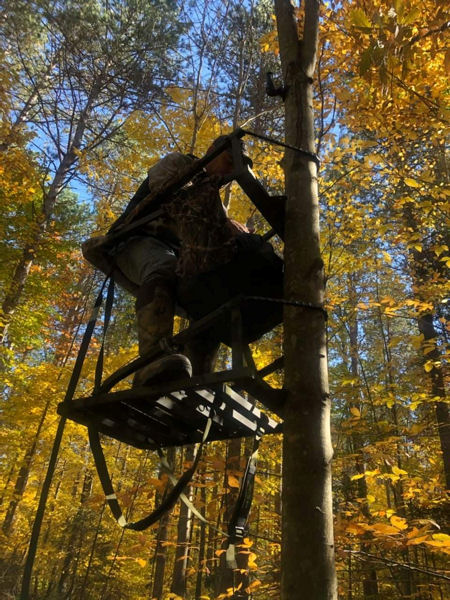 Camera in Setup, testing signal strength while adjusting antenna position.